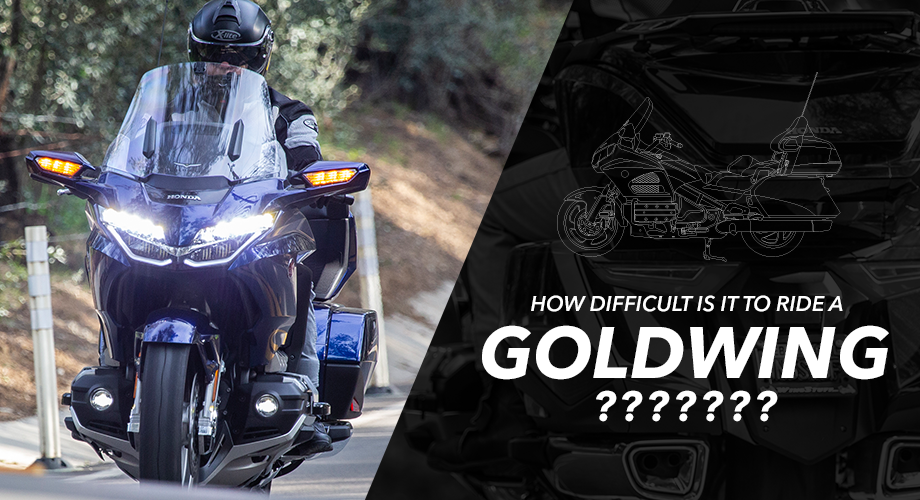 In some unknown part of the United States a middle-aged man wanders aimlessly around a big-box motorcycle superstore when his eyes zero in on a bike like no other. He's ridden his fair share of miles on other motorcycles, but this one looks to be substantially larger and more powerful. It also looks a lot more comfortable. He casually walks up to get a better look. The coast is clear, no pushy salesperson to distract him. It seems to have everything he needs for that cross country trip he and his buddies have been talking about for years.
He throws his leg over it and sits happily in the seat. After feeling quite satisfied, he coaxes his wife to sit behind him and offer her opinion. She gets on the back and, after a moment or two, says something like, "Now this is what I'm talking about!" Yeah, now he's got to buy it but, truth be told, he's actually somewhat intimidated by the bike. After all, it weighs in at close to 1000 pounds and over 1800ccs. The bikes he has owned in the past pale in comparison to the weight and power of the legendary motorcycle before him. The current one in his garage, a Suzuki DR650S is only about 350 pounds and 650ccs. He holds the comparison in his thoughts, looks over at his smiling wife as she settles comfortably into the passenger seat and wonders to himself, How difficult could it really be to ride a Goldwing?

Many of us who have been riding Wings for years or decades take for granted the size, weight and power of this motorcycle. Maybe "take for granted" is the wrong turn of phrase. We have the knowledge and therefore the respect, but day to day we don't really think about it. If we do, it's more of a factual recognition than an emotional response. Those thoughts reinforce the importance of safety (and probably pride in owning such an incredible motorcycle) but it doesn't illicit fear or hesitance. We simply get on and go.
From the outside looking in, however, the prospect of moving and riding a Gold Wing can be discouraging to say the least. And then there is the fear that most of you have probably dealt with at some point: "What'll I do if I drop it?!"
If you're not entirely sure how to get it back upright, check out this video we made showing you how to lift your Wing off the ground.
Surely there is a lot of advice one could give a Gold Wing newbie. We've come up with a couple suggestions just to get things started:
1. If you've never ridden a motorcycle, don't start with a Goldwing. They're big, heavy and powerful. Not a good combination for someone without experience. We recommend beginning with a smaller, more manageable bike. Become familiar with the experience, log some miles under your belt before moving on to a touring motorcycle.
2. Take a course. If you do have motorcycle experience, but have never ridden a Gold Wing, this is a great way to familiarize yourself and get comfortable with one in a controlled, safe environment. The GWRRA offers great training courses that we highly recommend.

What do you think? Is it difficult to ride a Wing? What advice would you give to new riders looking to enter in to the Gold Wing community?
Let us all know by commenting below! (You'll earn 150 Wing Rewards points for your comment)