WingStuff is proud to present its first ever Remote Rally! Join us virtually July 1-8 for a week full of sales, including double WingRewards points, a special video featuring some of the top brands in the industry, and a photo contest with a ton of great prizes.
Best of all, it's free! You won't want to miss it.
The WingStuff Remote Rally Video is available to watch now!


WingStuff Remote Rally Video: Hear from some of the top brands and influencers in the industry as they show you some of their latest products, give you tours of their facilities and operations, discuss their product lines and what makes their brands special and unique
We made it easy for you to skip to a particular brand video if you'd like to do so. List of times where each video starts are below:

01:21 - Goldstrike SHOP GOLDSTRIKE
12:24 - Fred Harmon SHOP FRED'S MAINTENANCE VIDEOS
15:13 - Baker Built Air Wings SHOP BAKER BUILT AIR WINGS
21:32 - Big Bike Parts / Show Chrome SHOP SHOW CHROME
24:20 - Helibars SHOP HELIBARS
29:26 - Arai Helmet SHOP ARAI HELMETS
36:24 - Bridgestone SHOP BRIDGESTONE TIRES
39:23 - Fred Rau Adventure Tours BUY FRED RAU'S BOOK
48:27 - Electrical Connection SHOP ELECTRICAL CONNECTION
1:01:54 - Two Brothers Racing SHOP TWO BROTHERS RACING
1:04:54 - Add On Accessories SHOP ADD ON ACCESSORIES
1:10:49 - F4 Customs Windshields SHOP F4 CUSTOMS
1:19:14 - UClear Digital SHOP UCLEAR HEADSETS
1:28:26 - Kisan Electronics SHOP KISAN ELECTRONICS
1:34:35 - Muth Mirrors SHOP MUTH MIRRORS
1:38:40 - Gmax Helmets SHOP GMAX HELMETS
1:41:29 - Kuryakyn SHOP KURYAKYN PRODUCTS
1:46:11 - Centramatic SHOP CENTRAMATIC WHEEL BALANCERS
1:49:08 - Utopia Products SHOP UTOPIA PRODUCTS
1:51:13 - National Cycle SHOP NATIONAL CYCLE
1:53:39 - Ultimate Seats SHOP ULTIMATE SEATS
1:56:48 - WingStuff SHOP WINGSTUFF PRODUCTS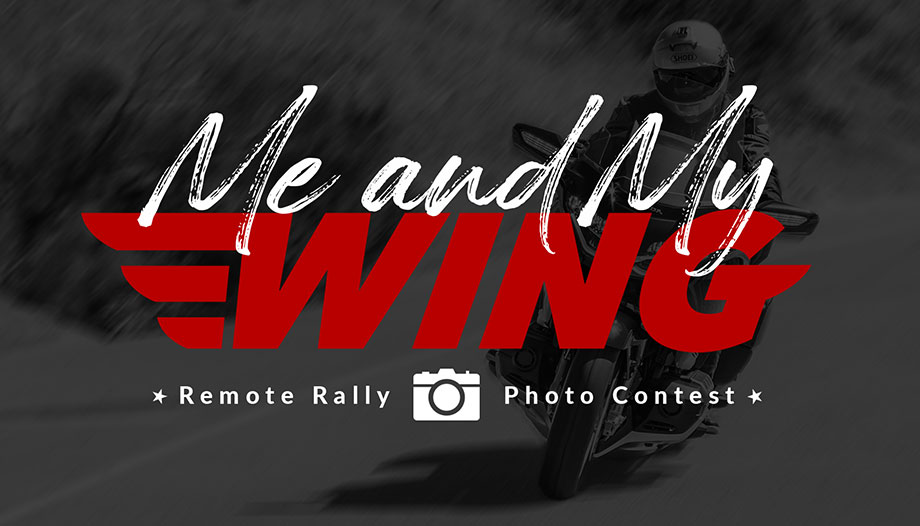 Me and My Wing: Remote Rally Photo Contest - Snap a picture of you with your beloved Gold Wing and post it on Facebook, Instagram or Twitter with hashtag #wsrrcontest2020 for a chance to win one of many great prizes, including a set of Helibars adjustable handlebars, a pair of J&M Headsets, a set of Bridgestone tires and many, many more. There is a total of 21 prizes! The more creative you get with your picture, the better your chances of winning!

Me and My Wing Complete Contest Rules:

Entries will be accepted on Facebook, Instagram or Twitter (you must either like or follow us on the platform you post your photo)

Use the hashtag #wsrrcontest2020 and @wingstuff in your post so that we can track all the entries

Must have an active account and profile picture on WingStuff.com

Winners will be announced on WingStuff.com during the month of July


No purchase necessary to be eligible
We're giving away over $7,000 in prizes! Check out some of top the prizes you could win below:
1. Helibars Adjustable Handlebars - Retail Prize Value Up To $849
Helibars for 2001-2017 Gold Wing or Helibars for 2018+ Gold Wing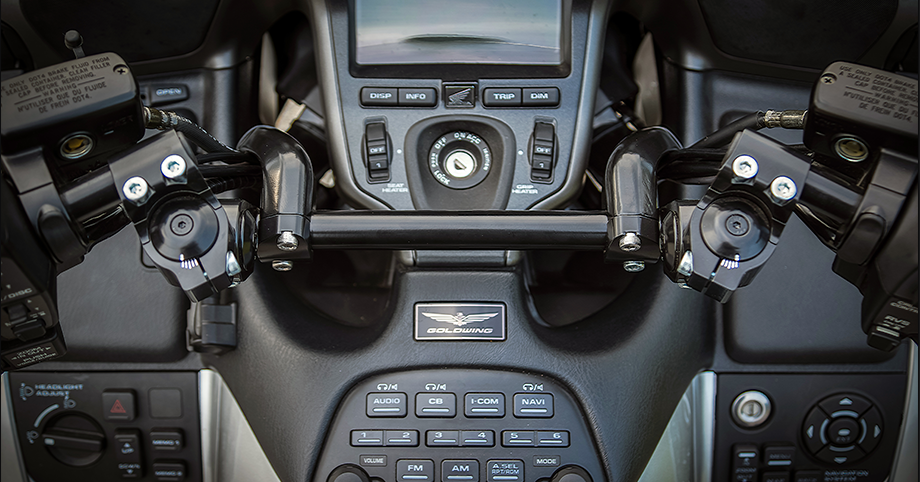 2. J&M Headsets (pair of either bluetooth or corded headsets) - Retail Prize Value Up To $759.98
J&M Bluetooth Headsets or J&M Corded Headsets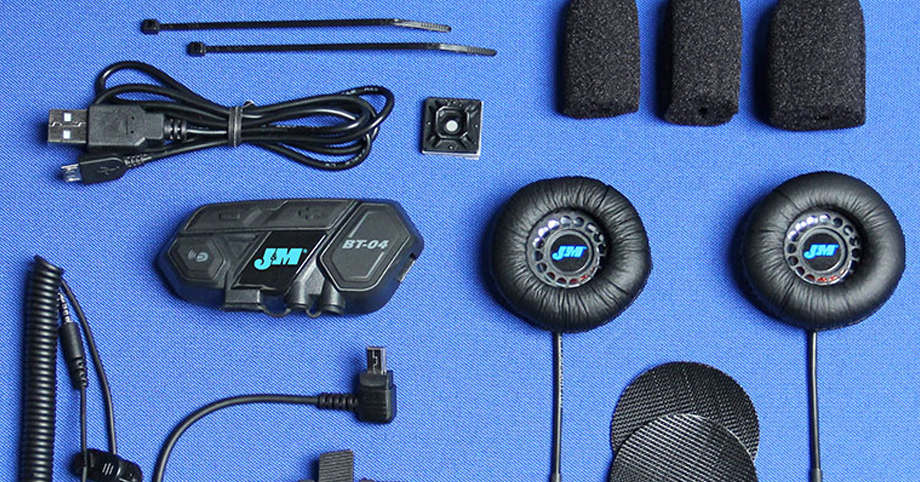 3. Set of Bridgestone Tires - Retail Prize Value Up To $532.14
Bridgestone Tires for 2001-2017 Gold Wing or Bridgestone Tires for 2018+ Gold Wing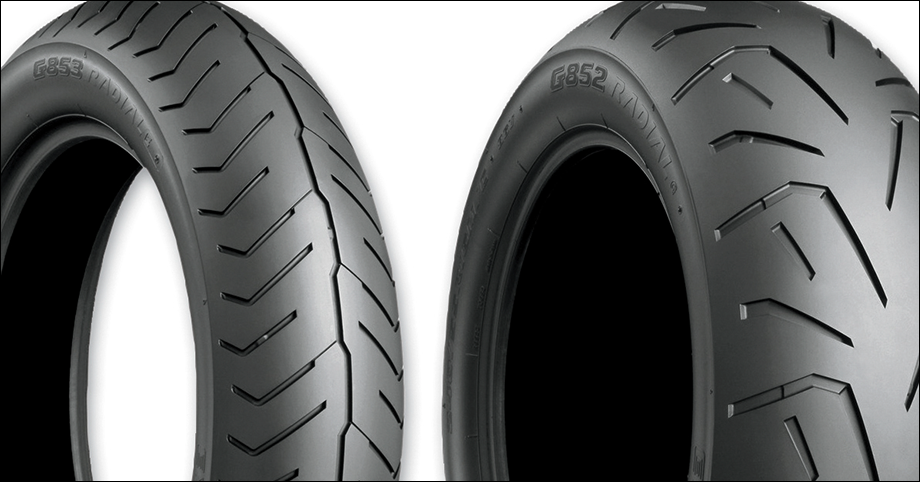 CLICK HERE TO SEE THE FULL LIST OF PRIZES AND CONTEST DETAILS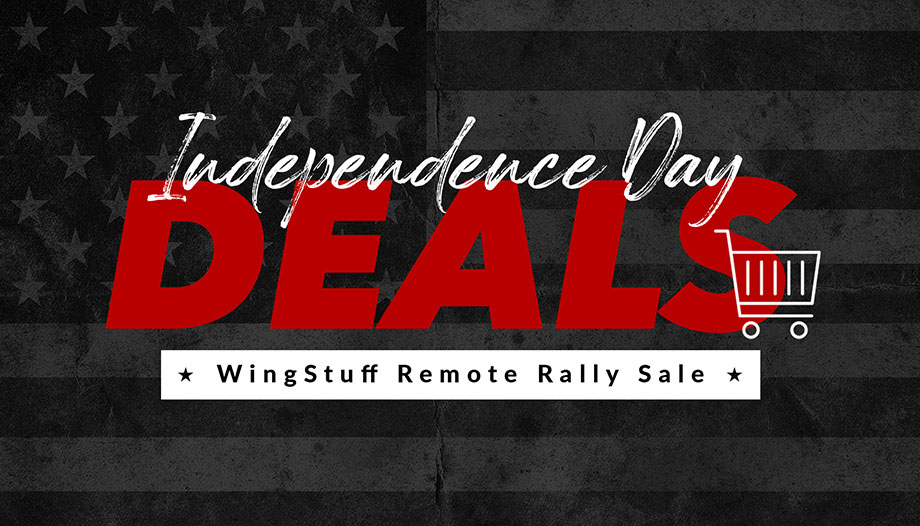 Independence Day Deals: WingStuff Remote Rally Sale - One of the biggest sales in WingStuff's history, with discounts on hundreds of products from your favorite brands

SHOP AND SAVE WITH INDEPENDENCE DAY DEALS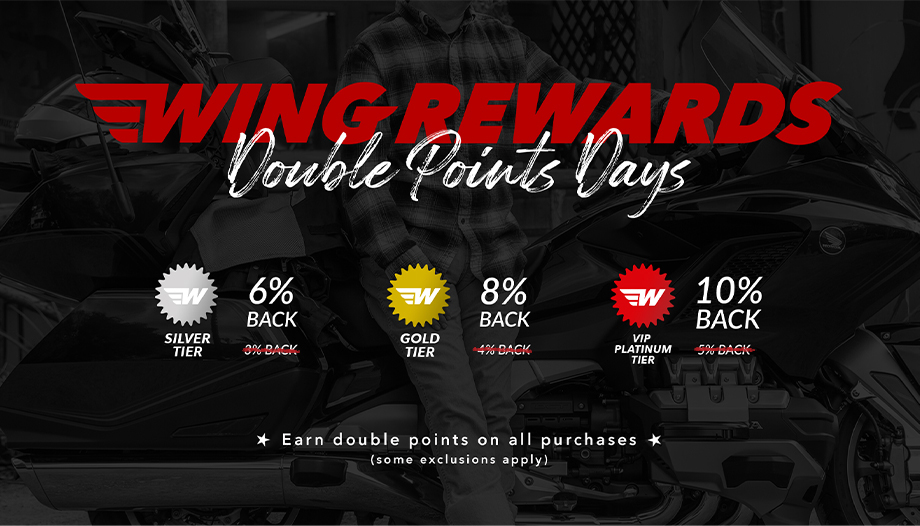 WingRewards Double Points Days - Earn double points on all purchases from July 1-8, 2020 during the WingStuff Remote Rally (some exclusions apply)