WingCast Episode 3 - Fred Harmon Talks 2020 Gold Wing Updates, Maintenance & More
---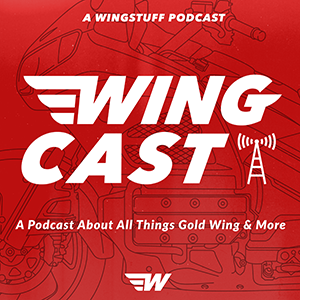 Welcome to WingCast, a podcast about all things Gold Wing and more!
We have a thing for the Gold Wing. Do you? Join WingStuff President, Rick Arnoldo, as he interviews fellow riders and experts in the motorcycle industry and talks about the latest Gold Wing news. Whether you are new to Gold Wings or have ridden them for years and years, WingCast is the perfect podcast for you!
In this episode our guest Fred Harmon discusses his love for wrenching on motorcycles, especially the Honda Gold Wing. He shares how he started riding motorcycles and how his Gold Wing Maintenance video series came to be. He also shares some new updates for the 2020 Gold Wing. Recorded on Zoom in May 2020.

Got a technical question for Fred? Send an email to: wingcast@wingstuff.com It could be featured on a future episode of WingCast during our Tech Talk with Fred segment.

After his talk with Fred Harmon, Rick calls his Uncle for another segment of, AYYY! with Uncle Frank, where Rick surprise calls his 90-something year old Italian Uncle just to see what he's up to at the moment. Uncle Frank is a very important person in Rick's life, as he was responsible for getting Rick his very first motorcycle when he was a kid. He's always a good time and will have you laughing by the end for sure. We hope you enjoy this episode.

Listen to the episode below on the audio player: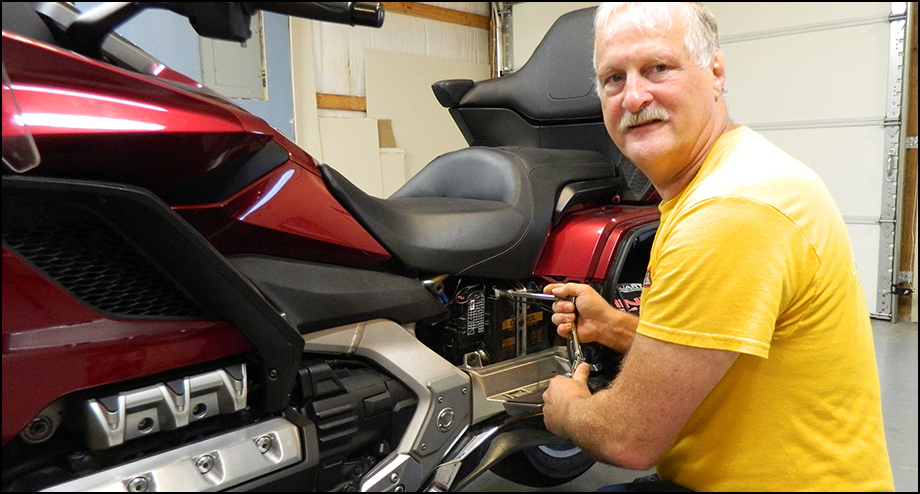 Listen and subscribe on your favorite platform:



Also available on these other listening platforms:


Please take a minute to rate, review and subscribe to us wherever you listen to podcasts. We appreciate the support.
Got a question or comment for Rick that could be featured on a future episode?
Send an email to: wingcast@wingstuff.com
WingCast is a production of WingStuff.com
You can also listen to the podcast in audio visualizer format on YouTube:




Additional 2020 Gold Wing Info from Fred Harmon

Several of the early press reports on the 2020 Gold Wing indicated that mechanical changes to the DCT transmission had been made to make the bike shift smoother, and referenced new dampers on the shift forks in this new 3rd generation DCT. I believe I even referenced these changes when I did my initial test ride review. After doing some research into this, and speaking directly to Honda about it, I learned that no changes were made to fork dampers, and the 3rd generation DCT was actually used on the first 2018 Wing. The changes to the way the transmission shifts were accomplished electronically in the Transmission Control Module (TCM) by lowering the rpm at which downshifts occur. This results in a smoother downshift as there is less engine braking forces at the lower rpm, and the bike downshifts a bit more naturally. Changes were also made to the throttle response mapping in the Engine Control Module (ECM) to make the bike a bit less abrupt at lower rpms when in Sport Mode, and the Tour mode mapping was also refined.
Interestingly, I also learned that you could actually incorporate these changes into a 2018 or 2019 Gold Wing by simply replacing both the TCM and ECM with the new one from the 2020 bike, though at a cost of around $1,800 this would be a pricey endeavor. There was also a lot of talk about changes to the suspension. Investigation into this revealed that the spring rates for both the front and rear shocks remains unchanged, but the damping on the shocks has been increased and they also added a larger and slightly reshaped rubber bump stop cushion on them.
Changes to the electronics firmware have now already been released by Honda as an update that can be loaded into the previous models. One of the big improvements to it is that now Apple Car play starts back up properly if you shut the bike off and back on, and doesn't require you to wait until your headset has paired before plugging in your phone. Another update has been promised by Honda in the May time frame, and it looks like it may include the Android Auto function in it.


You can also watch Fred's 2020 Gold Wing First Ride Video below for free:
---
Community Rating:
My Rating:
Sign In to Rate
2018 gold wing 2019 gold wing 2020 gold wing DIY do-it-yourself Fred Harmon GL1800 Gold Wing gold wing maintenance Honda honda gold wing install video maintenance OEM oil change podcast WingCast Wingin' It with Fred Harmon WingStuff
Comments