Alias:
Shane (Aus)
About:
Read More
Less
Occupation:
- Nothing entered yet -
Favorite Quote:
A thing worth doing is worth doing well.
Member Since:
09.03.2018
---
Bike 1:
Matt Silver Majestic 2019 Honda Goldwing
Bike 2:
- No Bike 2 -
Bike 3:
- No Bike 3 -
You lucky owners in USA
Seeing all you Wingers there in USA getting these updates and I have been onto Honda MPe here in Australia. No joy, as their Tech Dept is still working on it. We have not had a Goldwing Firmware update since the new generation (2018+) Goldwing hit our shores. Not happy.
ITEM: AO45-1245
This is what Honda should have fitted
Who thought orange DRL lights were a good idea at Honda, YUK? I saw these on the Wingstuff Virtual tour a few weeks ago and HAD to have them. They were soon listed and I ordered them immediately. Fitted today and could not be happier, the whole bike looks totally complete now and very classy. The crisp white DRLs match the headlight LED strip and the sequential signals are very bright. If you are not confident on pulling the bike apart I recommend getting a shop to do it, but well worth it. I work on my bike a lot to do custom work and had no problem. Most with reasonable ability will be OK too. I would love to attach a photo of before and after but seems I can't in this review.
Very comfortable but very little tilt
I fitted the black version you my 2018+ matt silver, blacked out Wing and they look great. Fit and finish is of a good standard but they don't seem to be perfectly level, but close enough. The fitted height is the same as the OEM peg and the feel under my feet is so much better than a OEM peg; much less pressure. As for mounting in 3 positions horizontally, NO. Yes, you can mount forward and your toes hit the engine (with a medium sized foot), then mount to the rear and they effectively don't pivot at all due to the back of the board contacting the bike. In the center position they pivot to a small degree but I am still concerned they may contact and break if the bike goes on it's side. I am yet to test in the comfort of my garage. An improvement would be a small replaceable skid plate fitted to the outer edge.
Fit as per OEM pegs into the bike
These fit easily and with the same amount of free movement of the OEM pegs.
Handy item to have should you need them
It was not clear that you had to drill your pillion grab rails in the description and was a little tentative about doing that, but did anyway. Instead of using the included nylock nuts, I inserted 'Nut rivets' into the grab rail to affix the brackets to therefore negating the need to get a spanner under the rail. The instructions say to remove the grab rail from the bike which I found unnecessary and be carful to check if you have the 2020+ Wing as these may not fit new extended grab rails, just for info. I had previously found a way to strap around my stock grab rails but these give me much more secure options.
I believe the best rear fillers available
These fitted easily and look excellent. Being contoured and 3 dimensional they look a lot better than simple flat plates. I do agree that the mounting screws are too long and can detract for the fitted look by causing bulges. Overall best product for this purpose. Advise to take your time and fit carefully as it is easy to rush as it is such a simple job. Highly recommend.
ITEM: PG38208
Really excellent product, with a few very small short-comings
I have dropped a star due to a few small things, read on. I ordered the complete kit which was a little fiddly to attach but not difficult. The whole product is of an excellent quality and does fit well. The hitch being hidden when the rack is not attached is very neat and the bag is a great size without being overwhelming. The tray and bag are easy to fit on & off as required. No-one could complain about the storage on the bike now, not even the wife. The negatives - There is pinch weld pieces on each corner of the tray which kept falling off; these should be glued on, which you will have to do. At this price point, it should also come standard with a license plate bracket/holder with lamp and reflector as it certainly is not legal covering both those when fitted (Why ask to be intercepted by police when you don't have to). I had to make my own, as others have needed to. Overall excellent solution to gaining extra luggage space without the need for a trailer and being mounted so low, it is a much better option than even a rack on the top box due to weight distribution.
No effort to use and no increased scraping corners
I bought this for my Goldwing being it is not fitted with an OEM stand. It is a dream to use. Put the bike on a number of ways; all too easy!(1) From the side - I don't even lift with my hands, just stabilise then lightly put pressure (not my body weight) on the pad and on she goes. (2) Whilst on the bike - Press foot on the stand pad and a small tug back, done(3) In Reverse - Press foot on the stand and back up.Getting the bike off as easy as riding away. I am used to rocking bikes on centre stands to drop and ride away but this is smooth and effortless. I tested for any lean angle decrease when you lay it into corners and the existing limits are unchanged; foot peg first.Does not feel as stable as other centre stands but that is probably just a perception.
For fitting a CRS to a bike which never had a center stand originally
I bought this for my 'Non-tour' Goldwing as that model does not come with a factory center stand. When you fit the CRS stand you need this hardware kit which fits correctly BUT IT DOES NOT COME WITH A BUMP STOP RUBBER, which should be included in the kit as the bike does not have this rubber fitted if no factory stand. Disappointed that it was missing meaning the stand hits metal where the stop should be and the fitment is not complete without it.
Nicely trims the cycl head area
Very easy to fit once you read the instructions as they are not symmetrical. They give a nice streamlined look to the engine sides but should be supplied with a small strip of edge protector rubber; about 4" worth as the inside edge touches hose coverings and electrical conduct. Luckily I had some at home. Highly recommend if you are considering this clean look.
Best way to add 2 switches to a 2018 Goldwing
I bought this as I didn't want to drill holes in my nice new bike and it looks like it was built with this on it. Easy fitment and great way to enable switching of many items. The negatives are (1) the wire cover is not secured into the block which leaves exposed colored wires right up near the block and (2) as the top edge of the master cycl in machined silver, you can see an edge around the mating surface. Yes, I can fix that by painting the top of the master cycl, but should not have to. Overall a great addition to the bike.
My (Temp) Wish List

PRIVATE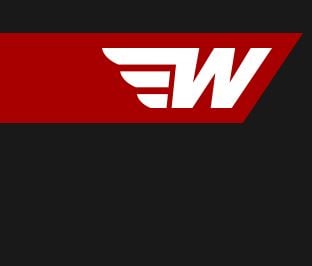 ---
Put in here until ready to add to CART