Alias:
GILLY
About:
Retired USAF,
2007 OIF Vet,
ND Patriot Guard member,
American Legion Rider Post 297
GWRRA member
Read More
Less
Occupation:
Retired
Favorite Quote:
- Nothing entered yet -
Member Since:
07.07.2007
---
Bike 1:
Blue/Silver 2012 Honda Goldwing CSC Viper
Bike 2:
- No Bike 2 -
Bike 3:
- No Bike 3 -

GILLY has not yet written any comments.
It works
My wife and I both rode round trip to Wing Ding from Fargo to Madison with no pain. Well worth the money. It does not take too much air to use. It only raised me about a 1/2" at the most.
Agree labor intense
I bought them because I have never liked the black headlight trim pieces. I followed Larry's advice and cut the trim piece after breaking the black piece out for the third hard to reach screw. They look great but plan on a long process of loosing the nose fairing and re-installing. I also replaced the air filter since I had it that far apart.
Easy install
Easy install and like having a cup holder that I can access since handle bar locations have other things mounted where a cup holder could be mounted. One thing I have found it is hard to find a reusable water bottle to fit the holder. Water bottles ok but wanted one with a easy open to drink. Found one bottle with a sprayer that is a tight fit but still not perfect.
Looks really good
I liked this compared to another chrome garnish vent piece.
Did not like
I installed them and did not like so removed it.
More lights
Easy to install and added more lights.
Nice accent lighting
They look nice with the other lights I added to the front area of bike.
Spoiler
I have liked the looks of this spoiler. The one thing I wish they would have is a red lense instead of the clear to match the red lenses on my CSC Viper trike. The lights are red though.
F4+4 again
I had one on my 2007 and now my 2012. I liked my other one and bought again. Wife likes the additional height to reduce the buffeting for her.
Turndown exhaust
I really like the looks of this compared what was original to the Gold Wing. It looks good on my 2012 CSC Viper trike.
ITEM: PG02361
Handkle bar risers
On both of my Gold Wings I always felt I was reaching for the handle bars. I could always feel it after a long ride in the shoulders. I ordered the standard to move them back & in for my short arms. I feel more comfortable while riding.
5 Stars
These round off the look and help reduce vibration for me.
Wish List

PRIVATE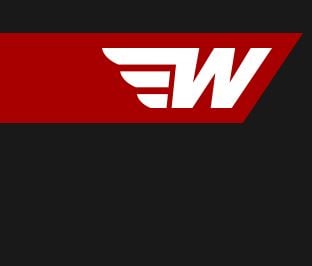 ---
- No Notes Yet -