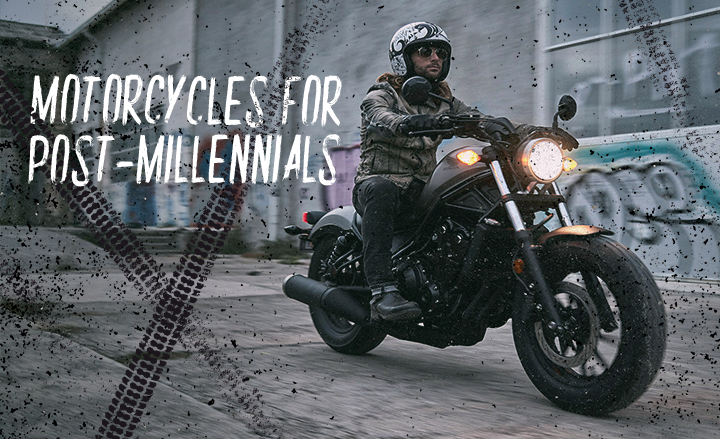 Motorcycles for Post-Millennials
Many Post Millennials (anyone born after 1997 - aka Gen Z) aren't interested in owning a car, let alone a motorcycle. In fact I know several of them, not living in New York, who are now in their early 20s and don't even care to have a driver's license! They prefer bicycles (powered or standard), Uber or good ol', tried-and-true mom and dad.
Harley Davidson has caught on to this crucial change and responded by deploying an "Internship" earlier this year. Targeting Gen Z (and fringe Millenials) Harley offered 8 internships to young adults. Their job? The #findyourfreedom interns learned how to ride a motorcycle, hopping on a Harley and soaking in all that the motorcycle culture has to offer by riding across the country. They also documented their journey via social media and, at the conclusion of their internships, all received a free Harley. Not a bad internship.
In our opinion, Harley tapped in to an important truth that we should all keep in mind. It's easier to simply write-off younger folks and say that they don't get what riding is all about. But, if we want to see future generations of motorcyclists we need to go back to the drawing board, try to understand younger generations a little better and find creative ways to pique their interest and curiosity when it comes to motorcycles.
Below we have compiled a short list of motorcycles and motorcycle-related ideas we think might entice Post-Millennials to dip their toes in the two-wheeled market. This list is by no means exhaustive and we definitely do not claim to be experts on Generation Z and their future buying habits.

Suzuki SV650
The Suzuki SV650 has great balance in all the right places

, making it ideal for a young adult thinking about getting into the motorcycle world. It's fun to ride, is priced perfectly for Post Millennials and doesn't look as intimidating as other, larger bikes. Its 70hp isn't too much power for a new rider but still does the job nicely as that rider gains more experience.
It works well for putting around town but also allows for multi-day rides. It has traction control, ABS and a spot for a co-rider. It's a good-looking bike by most accounts without coming across as over-the-top. It has good handling and requires minimal maintenance. Best of all for Gen Zers, they can find gently used ones for right around $2000, which is tough to beat!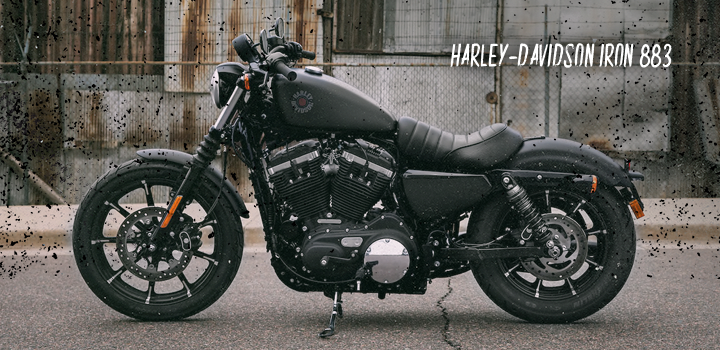 Harley Davidson Iron 883
While this admittedly might not be the best ride for somebody who has never slung a leg over a motorcycle, it certainly has the minimalist look and style that will appeal to young adults. It's small enough to not be too intimidating to Post Millennials while also giving them a slew of options to make it their own. They could customize it to their heart's content or keep it simple and understated. It's like a blank slate in which to imprint their own identities. Perfect.
The pricing for a new Iron 883 is a bit more than many Gen Zers would probably care to spend, but a used one that is a few years old can be found for somewhere around $5,000 which isn't to shabby for what you get.

ERentals
Most Post Millennials are all about convenience and frugality

. They expect things like music and movies to be free of charge. That's what makes renting electric motorcycles so attractive to them. ERentals won't be free, of course, but will certainly be much cheaper than purchasing and maintaining a traditional motorcycle. With this method, you can simply pick one up at a charging station using an ap, ride it to another station, park it and walk away. No hefty down payment, no monthly payments, no maintenance costs. Plus, they wouldn't have to deal with haggling buyers and DMV headaches as you would with owning and eventually selling a bike. Eagle Rideris already doing this with Zero Motorcycles. You can check them out here: https://www.eaglerider.com/zero
What are your thoughts on ERentals? Let us know by commenting below!

Communal Rideshares
Imagine a stable of bikes that are owned by a community who share their use and maintenance. It probably already exists, but Gen Zers could bring it into the mainstream. A lot of Goldwingers are dedicated riders who use their bikes daily, so a RideShare would not work for them. But, let's face it, in reality many riders out there only hop on their motorcycles occasionally. They are the weekend warriors and the casual enthusiasts. They ride a few times a month or maybe once or twice a week. This RideShare idea would make a lot of sense for them. It would be a great way for hesitant Post Millennials to minimize monetary risk.
You might argue that such an idea would prove inconvenient because one would have to drive out to the "stable" in order to ride one of the motorcycles. Owning your own bike would be way more convenient because it would be right there in your garage and these young folks prioritize convenience. And you would be right, that's a great point you've made there. How very savvy and perceptive of you! However, they tend to prioritize frugality over convenience. In other words, they want everything to be as convenient as possible, but are willing to inconvenience themselves a bit in order to save some cash. Additionally, they appreciate novelty - which this idea currently is - and they tend to value communal experience.
Say, just as an example, there are 15 Gen Zers who collectively own and share 5 bikes. Maybe they're all housed in one garage, in a storage unit or perhaps they are scattered amongst the collective owners. They would schedule ride times just like you would a Timeshare. By doing this, each participant would be paying 1/3 of what they would need to pay if they owned their own motorcycle. And instead of one bike to choose from they would have more variety.
What do you think about the idea of a "Communal RideShare?" Share your opinion with the community and comment below!

AirBnB for Bikes
Most Wingers wouldn't dare lend their bike to a family member or friend, let alone rent it to a perfect stranger

. However, Riders Sharehas taken the AirBnB concept to renting out motorcycles. We actually posted about this on our Facebook page last yearwith a lot of "No way!" type comments from our followers. Basically, you post your bike on their site with all necessary information and how much you charge for the day. It's different from the Communal Rideshare because the bikes are still individually owned and rented out to strangers as opposed to a group of friends or family owning several motorcycles together. But it would still be pretty appealing to potential younger riders. No commitment. No long term maintenance. They could conveniently test out different bikes for days at a time and figure out which one works best for them. It's important to note that younger generations lean toward inaction until they've come to a decision. In other words, they won't purchase a motorcycle until they find the perfect one for them. So this concept might be the best option to get them interested.

2018+ Gold Wing?
Ok maybe we're a bit biased here, but Post-Millenials love tech and the 2018 Wing offers exactly that like no other bike today. But Gen Z also tends to be adverse to parting with what little money they have. The Wing will be reserved for the few youngsters that have done exceptionally well for themselves. Additionally, in our opinion it's too much bike for most young would-be riders who are thinking about becoming part of the motorcycle community. The new model Wing would be perfect for a Post Millennial who grew up riding bikes.
What do you think? What bikes have we missed? Let us know in the comments section below!