Alias:
larry
About:
former railroader, 31 yrs or so been riding a good while have purchased about 13 bikes, in cycling life
Read More
Less
Occupation:
RETIRED
Favorite Quote:
NOTHING TO IT BUT TO DO IT
Member Since:
06.08.2008
---
Bike 1:
BLACK 2008 HONDA GL 1800
Bike 2:
- No Bike 2 -
Bike 3:
- No Bike 3 -

larry has not yet written any comments.
4 Stars
Yes like i did for my cellphone & my Goldstrike chrome cup Holder' both were a good deal' so yeaaaa check it, & Get a couple
4 Stars
Yes mines is without the charger I have a Charger all ready. Great product right on time & a Good Deal
4 Stars
Yea looks good Too-- works for me get one or two Big A & the Other one i got
5 Stars
WELL, I WAS SURPRISED I HADN'T REVIEWED THIS ITEM- AS I SAID IN MY TITLE IT IS A GREAT FIT FOR ME, NOT TOO BIG,& NOT TOO SMALL FITS JUST RIGHT ,LOOKS GREAT TOO. THE NEW REMOVEABLE DEAL -I DON'T IF IT WILL FIT ON THE SMART BACKREST I'LL HAVE CK & SEE. SO YEA CK THIS THING OUT.
4 Stars
YEAA THIS OILS OK, BUT I WANTED A LITTLE BIT MORE PROTECTION- SO I'M GOING BACK TO- MY CASTRO OIL -A SLICKER BRAND THAT STICKS TOO & LUBS THE ENGINE & TRANS- ACTIVO- CASTRO OIL YOU GUYS HAVE HERE ON WINGSTUFF-- YEAAAAAA
5 Stars
WELL YEA I DIDN'T LIKE THE FACTORY STEMS BENDING & ALL-THESE CHROME BABIES WILL WORK EVERY TIME - SO YEA GO GET SOME---------ANOTHER DECOR MUCH NEEDED----------YEPPPPPPP
HP Coolant

ITEM CODE: HO08C50C321S02, SKU: HO08C50C321S02
5 Stars
HAD TO REFRESH THE FLUID OF COURSE-FACTORY IS THE WAY TO GO -SO GET SOME TOO !! CAN'T BE BEAT-------
ITEM: BB21551J
5 Stars
YES THIS IS A LARGE ITEM IT COVERS THE BRAKE PEDAL INDEED IT DOES. YEA IT BEAUTIFUL AND IT MATCHES THE SHIFT LEVEL COVER ON THE LEFT SIDE THO NOT AS BIG.OF COURSE YOU HAVE TO MAKE SURE YOU SECURE IT ON THE PEDAL WITH THE SET SCREWS AND YOU MAY HAVE TO BUY AN XTRA SCREW TO DO IT , BECAUSE YOU DON,T WANT TO LOOSE THIS BABY,YEA IT MATCHES THE OTHER FLOOR BOARD PEDALS TOO, SO GO GET ONE OR TWO.HAVE A GOOD YOU GUYS
5 Stars
YEA- NO MORE TAKING OF THIS SIDE COVER-NOW HAVE THAT CUSTOM LOOK-WITH THE SCREW OIL CAP ON THE OUTSIDE NOW- NO MORE TROUBLES NOW-WHEN CKING THE OIL- OR CHANGING THE OIL GREAT IDEA KURY FOLKS-JUST FOLLOW THOSE INSTRUCTS- & YOU GOT IT MADE-GOT THAT LOUVERED LOOK NOW TOO REAL SPORTY LOOKING-CUSTOM TRANS COVER IS HE TICKET YEA- SO GET ANOTHER PAIR-LOL-SO FAR SO GOOD----------
3 Stars
WELL I WAS SENT -THIS GLUE CALLED THE BLACK WIDOW ?? WITH THE ORDERED REPLACEMENT PADS- ???YEP THEY AL CAME OFF 1 AT A TIME AT DIFFER TIMES--YOU CAN SEE THE GLUE THAT WAS ORIGINALLY PUT ON WHEN THEY WERE MADE- THE GLUE IS LAMINATED COMPLETELY IN THE CONTACT AREA- BUT IT WAS LOOSE TO JUST COME OFF WOW--WHAT KIND OF GLUE DID THEY USE IN THE BEGINING I DON'T KNOW-SO I GUESS I'LL TRY THIS BLACK WINDOW GLUE THAT THEY SENT WITH THE NEW PADS ??? YEAAAAAAAAAAAAAAA- SO WE'LL SEE AGAIN ABOUT THE REPLACEMENTS PADS & GLUE-----???
5 Stars
WELL HERE'S ANOTHER ONE I'D FORGOTTEN-SPOILER RUN/BRAKE/TURN SIGNAL LIGHT-WOW-BEEN WORKING SINCE I BOUGHT IT-YEA ANOTHER GREAT ONE FROM THE SMART KURY-FOLKS-RUN/BRK/& TURN- SO CK THIS ONE OUT TOO- YOU WON'T REGRET IT---AN ATTENTION GETTER TOOOOOOOOOOOO-SAFETY WISE TO STILL LOOKING GOOD- SO GO AHEAD--REMOVE THE STOCK LIGHT & GO WITH THIS 3 WAY SAFETY LIGHT-
5 Stars
SO WITH THE REAR TRIM LIGHT KIT-(RUN & TURN)3240-THEY WERE RIGHT ON- WITH THE INSTALL-TIED THEM TO WHAT I ALREADY HAD-THE HARNESS----& THEY WORKED FANTASTIC- GOTTA HAVE GOOD UNDERSTANDING-& FOLLOW INSTRUCT EXACTLY-YEA I JUST SMILED A THE LOOK OF THE SETUP-THANKS AGAIN WINGSTUFF & KURY TOOOOOO-YEA THIS WORKS TOO-GO GET IT !!!3241-HARNESS-
Wish List

PRIVATE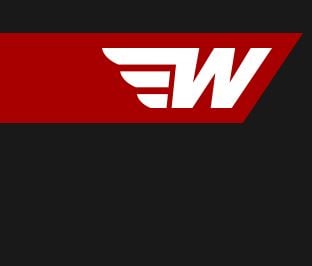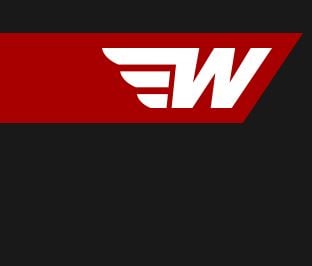 ---
- No Notes Yet -
Original Wish List



---
- No Notes Yet -
VIEW