Alias:
larry
About:
former railroader, 31 yrs or so been riding a good while have purchased about 13 bikes, in cycling life
Read More
Less
Occupation:
RETIRED
Favorite Quote:
NOTHING TO IT BUT TO DO IT
Member Since:
06.08.2008
---
Bike 1:
BLACK 2008 HONDA GL 1800
Bike 2:
- No Bike 2 -
Bike 3:
- No Bike 3 -

larry has not yet written any comments.
Get 2 mounts
Yes like i did for my cellphone & my Goldstrike chrome cup Holder' both were a good deal' so yeaaaa check it, & Get a couple
Without the Charger
Yes mines is without the charger I have a Charger all ready. Great product right on time & a Good Deal
Great cup holder' works for me Looks & all
Yea looks good Too-- works for me get one or two Big A & the Other one i got
Great fit for me
WELL, I WAS SURPRISED I HADN'T REVIEWED THIS ITEM- AS I SAID IN MY TITLE IT IS A GREAT FIT FOR ME, NOT TOO BIG,& NOT TOO SMALL FITS JUST RIGHT ,LOOKS GREAT TOO. THE NEW REMOVEABLE DEAL -I DON'T IF IT WILL FIT ON THE SMART BACKREST I'LL HAVE CK & SEE. SO YEA CK THIS THING OUT.
looks ok
YEAA THIS OILS OK, BUT I WANTED A LITTLE BIT MORE PROTECTION- SO I'M GOING BACK TO- MY CASTRO OIL -A SLICKER BRAND THAT STICKS TOO & LUBS THE ENGINE & TRANS- ACTIVO- CASTRO OIL YOU GUYS HAVE HERE ON WINGSTUFF-- YEAAAAAA
YEP RIGHT ON TIME
WELL YEA I DIDN'T LIKE THE FACTORY STEMS BENDING & ALL-THESE CHROME BABIES WILL WORK EVERY TIME - SO YEA GO GET SOME---------ANOTHER DECOR MUCH NEEDED----------YEPPPPPPP
HP Coolant

ITEM CODE: HO08C50C321S02, SKU: HO08C50C321S02
YEA THIS IS GREAT TOO !!!
HAD TO REFRESH THE FLUID OF COURSE-FACTORY IS THE WAY TO GO -SO GET SOME TOO !! CAN'T BE BEAT-------
LOOK GOOD & DIFFERENT
YEA- NO MORE TAKING OF THIS SIDE COVER-NOW HAVE THAT CUSTOM LOOK-WITH THE SCREW OIL CAP ON THE OUTSIDE NOW- NO MORE TROUBLES NOW-WHEN CKING THE OIL- OR CHANGING THE OIL GREAT IDEA KURY FOLKS-JUST FOLLOW THOSE INSTRUCTS- & YOU GOT IT MADE-GOT THAT LOUVERED LOOK NOW TOO REAL SPORTY LOOKING-CUSTOM TRANS COVER IS HE TICKET YEA- SO GET ANOTHER PAIR-LOL-SO FAR SO GOOD----------
ITEM: KU4035
YEAA ME TOO REPLACEMENT TIME !!!
WELL I WAS SENT -THIS GLUE CALLED THE BLACK WIDOW ?? WITH THE ORDERED REPLACEMENT PADS- ???YEP THEY AL CAME OFF 1 AT A TIME AT DIFFER TIMES--YOU CAN SEE THE GLUE THAT WAS ORIGINALLY PUT ON WHEN THEY WERE MADE- THE GLUE IS LAMINATED COMPLETELY IN THE CONTACT AREA- BUT IT WAS LOOSE TO JUST COME OFF WOW--WHAT KIND OF GLUE DID THEY USE IN THE BEGINING I DON'T KNOW-SO I GUESS I'LL TRY THIS BLACK WINDOW GLUE THAT THEY SENT WITH THE NEW PADS ??? YEAAAAAAAAAAAAAAA- SO WE'LL SEE AGAIN ABOUT THE REPLACEMENTS PADS & GLUE-----???
WORKED JUST OUTSTANDING
SO WITH THE REAR TRIM LIGHT KIT-(RUN & TURN)3240-THEY WERE RIGHT ON- WITH THE INSTALL-TIED THEM TO WHAT I ALREADY HAD-THE HARNESS----& THEY WORKED FANTASTIC- GOTTA HAVE GOOD UNDERSTANDING-& FOLLOW INSTRUCT EXACTLY-YEA I JUST SMILED A THE LOOK OF THE SETUP-THANKS AGAIN WINGSTUFF & KURY TOOOOOO-YEA THIS WORKS TOO-GO GET IT !!!3241-HARNESS-
EYE CATCHING !!!!!! YEAA
WELL SINCE IT WAS 64 DEGREES,& THE INSTRUCT SAID AT LEAST 50------THIS WAS A GOOD TIME TO-DO THIS JOB--I MUST SAY ALL WENT WELL-HAD AN EARLIER KURYAKIN HARNESS ON ALREADY SO I TIED THIS 3241 INTO IT AS THE INSTRUCT SAID-SINCE I HAVE A-TRIKE THE WIRES WERE IN A DIFFER PLACE.HAD TO JACK UP THE VEHICLE-TO GET TO THEM-FOR THOSE WHO HAVE THE CUSTOM HONDA ARMREST-YES THIS STILL FIT YOUR BIKE AS I HAVE THE CUSTOM ARMREST TOO-----SO YEA GO GET YOU A PAIR--THEY ARE COLD BLOODED SHARP-& AS THEY SAY MORE LIGHT AT EYE LEVEL FOR SAFETY SAKE & OURS TOO----WINGSTUFF THAT FEDX SPEED IS NUMBER ONE GREAT SERVICE AGAIN------2 NUMBERS IS HARD TO BEAT- SO GO AHEAD-----REAL REAL REAL SHARP AT THE REAR TOO NOW-----GO GET THEM LIGHTS-RUN&TURN YEAAAAA-
THEY LOOK GOOD TOO !!!!!!!
OK, THESE LOOKS GOOD TOO-SEEMS LIKE THEY'RE TRYIN TO FADE THO ???? SO YEA CK -THESE OUT-MAYBE SOME GLOSS WILL HELP OUT ??(WAX)EASY ADD ONS------!!!GET THOSE STAINLESS STILL BOLTS TOO ! NO RUST !
Wish List

PRIVATE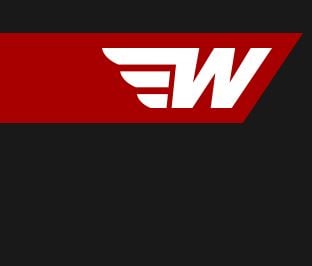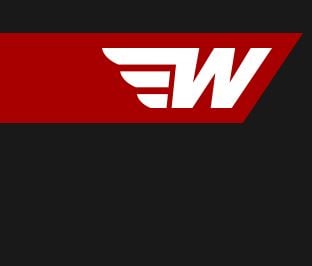 ---
- No Notes Yet -
Original Wish List

---
- No Notes Yet -
VIEW