Alias:
Charlie
About:
In the 60s an 70s was a Honda mechanic, Joined the Army, Viet Nam Vet
Read More
Less
Occupation:
Retired Locomotive Engr, Union Pacfic
Favorite Quote:
- Nothing entered yet -
Member Since:
03.23.2018
---
Bike 1:
white 2018 Honda Goldwing touring DCT
Bike 2:
- No Bike 2 -
Bike 3:
- No Bike 3 -

Charlie has not yet written any comments.
Belly Pan, 2018 Goldwing DT
The belly pan itself is a nice piece of work. The only thing I did care about were the two from strap mounts. They did not line up. I had to rebend both to get them to fit. The instructions made it seem like the holes would line up perfectly. Well see how they hold up, might have to make new ones out of steel. But once it was attached it should do the job it was designed for. One good thing is it will be easy to remove for oil and filter changes.
Complete oil change kit
I like having to be able to buy the complete oil change kit from Wingstuff. It is complete with both filters (DCT) oil ring and flat crush washers. Whenever I would got to the local dealer, they would be out of one or another item for an oil change. So I have been doing 99.9% of my OEM parts from Wingstuff. Also they have faster delivery than my local dealers. Keep up the work.
Factory pads
I really enjoy Wingstuff. My dealer doesn't carry parts so no matter what they have to be ordered. With Wingstuff I can get the OEM parts and they're shipped to my front door. And being OEM in the factory packaging I know they're going to fit. Saves another trip out of town to pick them up. Thanks Wingstuff.
Floor boards
Debated hard before I bought these. I've never used floorboards on a Honda Goldwing. Glad I did. Comfortable, easy install, and lots of adjustment. At the same time I bought the matching brake pedal attachment and passenger boards rubbers. Nice touch for the Wing.
Worth the wait
In early March I had gone to my selling dealer for new tires, mounting, and spin balancing. The front tire was never right. I had a vibration and bounce above 50 mph. So I bought the Centramatic wheel balancers. After a delay from UPS (no fault of Wingstuff) after I received them I installed them the next day. I went for a ride and it was smoother than the first day I picked up the bike when it was new. The vibration and bounce was gone and it was like riding on newly paved road. Don't mess around with wheel weights, get the Centramatic Wheel Balancers.
Replacement OEM Pocket push pin
I ordered some of the factory push pins to have on hand in case I break or loose one during maintenance and my ride isn't down waiting for me to order it. Wingstuff is my OEM parts dealer. If I go to my local dealer, they never carry anything and always have to order. I order thru Wingstuff and get OEM parts and best thing is they are delivered right to my house. This stops all of the frustration going to the dealer. Thanks Wingstuff.
Smoke Dampners
I'm one not crazy about black accents on the Goldwings. These Smoke CNC Dampners are a nice touch. Beautiful finish and an exact fit, easy swap. If you want to dress your Wing up a touch this would be a good item.
Led Fog Light Kit
Just installed the Show Chrome Fog light kit. It was as easy as 1,2,3. Instructions clear, brackets easy to put together. I used Fred Harmons video for the short cut on putting in the light button. Also shipment from Wingstuff was fast, its my go to store for Goldwing accessories.
Nice accessory
Ordered this Show Chrome isolation fuse block to go along with the Muth Mirrors. Another accessory from Wingstuff with easy to follow instruction. Plug in play, easy instructions plus Wingstuff had a video by Fred Harmon on how to install the mirrors. Wingstuff is my Honda accessories and Factory parts, to go store.
Great addition
I ordered the mirrors and they were shipped the same day. Easy install with easy to follow instructions. Great addition to a great motorcycle. Wingstuff carries great products. Thanks.
ITEM: PG38041
Drink holder for city use.
I had originally ordered the Big Ass cup holder for my large artic cup for traveling. It was a little to big for my smaller artic cup which I use around town. This one works great. One another advantage is it only takes a few seconds to change from one to the other. Soft material so it won't scratch and it looks good.
ITEM: PG38042
Nice cup holder.
I bought the Big ass Drink holder and the smaller one. They both are good looking. The smaller on I use around town and the Big Ass one for when I go on trips, trips here in the desert area you get parched more. Easy mounting. Shipment was fast and on time.
Wish List

PRIVATE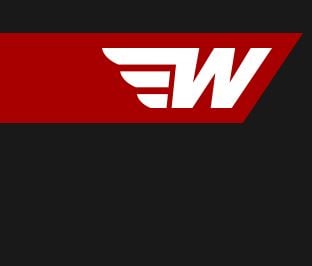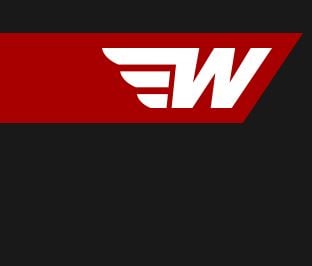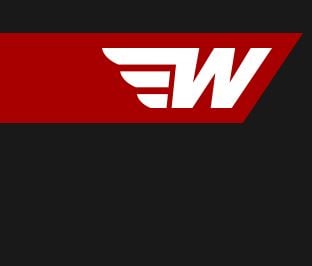 ---
- No Notes Yet -