Alias:
Ron
About:
- Nothing entered yet -
Occupation:
- Nothing entered yet -
Favorite Quote:
- Nothing entered yet -
Member Since:
06.26.2012
---
Bike 1:
Pearl White 2018 Honda Goldwing
Bike 2:
- No Bike 2 -
Bike 3:
- No Bike 3 -

Ron has not yet added any pictures.
First one!
Sounds like a great program and thanks for the love for us VIP members! Looking forward to learning the new site.
5 Stars
Initial impressions: Wow, what a great looking seat! This compliments the looks of the bike 100%. I opted for the "tall boy" edition. The extra inch or so of room makes the seating position more comfortable for me right off. It is pretty firm straight out of the box but after our first 300+ mile ride, I felt like I could have kept on riding for several more hours. I've only been able to put a few miles on it so the "break in" period is ongoing. It does sit me up a little higher than the stock seat but not significantly. I love the looks and feel of the driver backrest and my wife likes the extra armrest room with her new backrest. My backrest also gives my wife a little more room over the Utopia because of its smaller profile. Installation of the seat was a breeze and MUCH easier than stock. You just have to slide the rear section in and line up the bolt holes and you're ready to go. No extra items to line up. Overall, I'm very happy with our new seat and looking forward to many, many miles!!
5 Stars
I've been looking for a replacement jacket and took a chance on this one after seeing some pretty positive reviews. Wow!! I absolutely love this! Very versatile, easy to remove and install the liners and a really high quality, well made jacket. I bought some First Gear pants recently and was impressed with the quality. I'm sure this jacket will last for a long time and you simply can't beat the warranty. Highly recommended!
5 Stars
One of the very first things I added to my 2012 and now my 2018. Installation is a breeze using the video on the Helibars website.
5 Stars
Originally purchased the chrome edition of these for my white 2018. Decided to go with the blacked out edition instead. Very happy with the fit and finish and it looks great on my bike!
5 Stars
Added this to the front of my white 2018 and it really sets off the front fender. Install was a breeze and the finish is top notch!
5 Stars
Originally purchased the chrome edition of these for my white 2018. Decided to go with the blacked out edition instead. Very happy with the fit and finish and it looks great on my bike!
1 Star
I heard a lot of good things about adding beads to my 2018 seat (which has had the Wingsoft mod done) but this just didn't work for me. 4 hour trip was all I could take and I gave it to a buddy of mine to see if it might work for him. Guess I'm just the exception to the rule!
5 Stars
Well I finished up the install on these a few days ago along with the ADV shim and took the bike out for a test ride. All I can say is WOW, what a difference!! No more wallowing through corners. Rough roads, bumps, railroad tracks and all the other stuff that used to plague me are now just a distant memory. I should have done this a long time ago!
ITEM: WSMG0856
5 Stars
I bought this to replace my original vented aluminum belly pan which over 54K miles had seen it's share of abuse. My initial impression of this diamond plated pan was VERY positive. It's a quality, made in the USA product. Yes the install is a bit more challenging, but I followed the included instructions and had the job done inside 15 minutes. I'd recommend this to anyone!
5 Stars
I finally decided to install a Super Brace on my 2012 Wing. I live about a 1/2 mile down a bumpy dirt road and my bike always seemed to want to "hunt" around on the dirt. It never felt stable; like the bike could slip out from under me at any moment. I grew up on a dirt road, so I'm pretty used to it and I've never felt like I didn't know how to handle the bike on that surface. I've read about the flex that many have talked about as well, but was skeptical about how much difference the brace would make. I've felt that "wallowing" feeling when running through the twisties as well.

Well, can I just say WOW!!! I took the Wing out for a little spin after I installed the Super Brace and was absolutely amazed at the difference. Bike tracks absolutely straight, no more "hunting" on the dirt road, handling through bumpy, high speed curves is improved, the whole bike just feels "tighter" and more stable. I should have done this a LONG LONG time ago!
5 Stars
These are amazingly bright and really add to the style and visibility from the rear. Installation was a breeze, even for a guy like me who doesn't have a lot of expertise with that kind of thing! Routing the harness was a bit of a challenge, but if you take your time, it's pretty straight forward. Do watch how you line up the top and edges with the saddle bag door to make sure it doesn't get hung up. Absolutely recommend these for your 2012 or newer Wing!!
Wish List

PRIVATE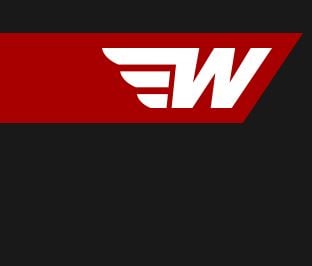 ---
- No Notes Yet -