Alias:
TopGunPilot
About:
I sincerely enjoy the friends, fun, safety, knowledge and training that came from the GWRRA group that I belonged to in Texas. I'm up to 55,000 safe miles in 3.5 years with only 80,000 on the Wing. I have now rode Tail Gunner (estimated 35,000 miles) for not only our GWRRA Chapter (that disbanded due to all Leaders quitting) but also the Patriot Guard Riders, Ride On DFW, Al Lamb's Dallas Honda and several other groups including Soldier Escorts and many Parades.

I get compliments on the Wing everywhere I go and always let kids sit on it so their parents can take pictures of them (especially when they sit there and stare at it so long). Moms and Dads just love this.

I have done everything I can to "BE SEEN' including adding LED's, strobes, Modulating Headlights and Brake Lights and reflective tape.

I wear the brightest Gear I can find and keep it clean. Yeah, there's a lot of stuff on the bike and me but thanks to Wingword (May 2010, Page4), being chosen as best "Dress to be Seen' in the world by Editor Sharon Stanley was an Honor.
Read More
Less
Occupation:
Retired
Favorite Quote:
Kim Munley "I go to sleep peacefully every night knowing that I may have made a difference in someone's life today!"
Member Since:
11.09.2009
---
Bike 1:
Pearle Yellow 2002 Honda GL1800 A
Bike 2:
- No Bike 2 -
Bike 3:
- No Bike 3 -

TopGunPilot has not yet written any comments.
I guess I'll know if I ever get it
Fed Ex rolled right by last night at 7:56, stating security issues. They didn't even try the gate box to call my place so I could open the gate. Multiple calls to Fed Ex is like calling the Government. Forget FEDEX and free shipping. I've been here two days straight waiting on the shipment and must say, Wingstuff - wish you could fix this or send me another one!
ITEM: ME2158100
As far as their add "High Mileage"......
ITEM: ME2158100
Pulling them off the back GL1800
I ride an average of 2000-2500 miles a month now (and that's in Winter months). Much of the riding (75%) lately has been in group rides on back roads with tight corners, twisties and great S-Turns.

I have been running ME880 front and rear since pulling of Dunlop E3's about 6 months ago. It was an easy decision "then" because on the way home when I put new E3 on the rear, I rained and when I just barely touched the brake, it tried to lock up... Pulled it off the next day and went to Metzeler and it grabs the road like crazy when it's wet! I'm willing to bet that the "Mold Compound" had not worn off yet (my bad)!

I still have the Metzeler on front but HAVE already worn the BACK one down to the wear indicators at ONLY 5000 miles. I AM NOT INTO REPLACING TIRES EVERY TWO MONTHS, especially when it costs $64 to mount, $6.50 for valve stem and $3.00 disposal fee).

So, I put that Dunlop E3 that only had 20 miles on it back on yesterday. Now, I remember whey I rode on Dunlops for 3 years. They don't tip so easy because of the difference in tired height. After installing Metzeler on front and rear two months ago, I noticed how the Wing wanted to tip over much more.

Now back on the Rear Dunlop E3, my baby just rolls into the turns and corners so sweet so we'll see where this goes on my next trip!

Quote from another Forum:
IMHO Metz on the front for better gripping and tracking and Elite 3 on the rear for durability and longer wear.
The Metz seems "softer" and grips the road better.
Elite 3 seems "harder' so does not track as well but great for the rear which wears quicker than the front from carrying more of the weight.
Can't ride without it
I've had one of these for years and have been without it now for about a week. Boy do I miss it so I bought another one because my rear end is sore riding without it. I also added a "Magellan Outdoors Self Inflating Pillow" under it and tied it with small tie wraps the the Beaded Seat Cover on the corners.

You can see it at Academy here: https://www.academy.com/webapp/wcs/stores/servlet/Product_10151_10051_26326_-1__?Ntt=self+inflating&Ntk=All
Is white legal in Texas?
I will be adding this tomorrow. Question is, I wonder if WHITE will be legal for a brake light?
ITEM: ME2158100
2 Stars
JUST SWITCHED FRONT TIRE ON GL1800 FROM E3 TO METZLER. DUNLOP WAS SLIPPERY ON GROVED PAVEMENT, LIKED TO FOLLOW THE GROOVES. IMMEDIATELY NOTICED BIKE WANTS TO STAND UP ON TURNS. HAD NITROGEN BUMPED FROM 40-45 AND HELPED BUT CANT BELIEVE THIS BIKE TAKES MORE EFFORT TO TURN NOW?

HAVE NEW DUNLOP ON THE BIKE (400 MILES ON IT). CHANGED TO METZLER ON FRONT HOPING FOR BETTER CORNERING INSTEAD OF LOOSE.

ANY CLUES?
Wish List

PRIVATE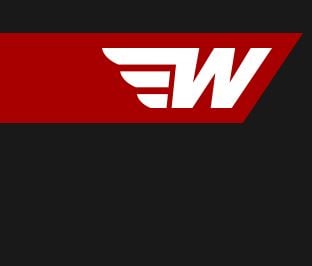 ---
- No Notes Yet -