Alias:
Buck
About:
I live in Central Florida and am retired from Publix with 42 years of service.
My hobbies are SCUBA diving and long distance motorcycle touring.
My most favorite vacation was a live aboard dive trip to Australia and the Great BArrier Reef. We were on the dive boat for 10 days and dove as far north as Papua, New Guinea. My longest motorcycle vacation was 57 days and a little over 17,400 miles.
I love being retired!!
Read More
Less
Occupation:
retired
Favorite Quote:
I remember when DOPE was what you called your kid brother and GRASS was what you had to mow every Saturday.
Member Since:
04.04.2008
---
Bike 1:
maroon 1972 Yamaha RD350
Bike 2:
Silver 2003 Honda ST1300
Bike 3:
DCT / tour 2020 Honda GL1800
Great idea Rick
Just when you think you guys are the best you surprise us with another over the top addition to your program. Looking forward to using this program as much as I did the VIP program over the years, Kudos Rick!!
5 Stars
So simple to install, no lights and no wiring to hook up. This is a simple install and blocks all the road dust and rain slush that normally comes up through the gap on the rear of the bike. Sure helps to keep the rear of the bike a lot cleaner
5 Stars
Going to New Zealand with Fred & Rick and wanted a patch to signify the ride. This is a quality patch and will fit well with my other travel patches.
5 Stars
Installed homelink on my 2018 Goldwing. This is a marathon installation project of 5 hours but the results are fantastic. I don't have to mess with remotes and the system has two channel's (switches) I can open the gate to the property and the garage door on the move and just drive into the garage——-all done from on the bike. Don't have the stress of remembering or finding two remotes or the chance of loosing them.
5 Stars
This is my 4th Goldwing and have used the Bridgestones for the last two after trying almost everything under the sun. This is my 3rd set of tires on my 2018 Goldwing , my second set of "Stones" after the OEM Dunlop's. The tires far out perform the Dunlop's especially on wet pavement. I give these 8 out of 10, only holding back 2 points for mileage . These are great tires.
5 Stars
The install took some time and patience but the results were very much worth it. This unit is amazing, I went from just a rack mounted brake light (Honda) to a technological superior unit with sequential turn signals, modulating brake light, and a running light. I would say the safety factor increased exponentially.
5 Stars
Please post installation instructions. Would like to see if this is an easier install than OEM Honda puddle lights?
ITEM: HO08R72-MKC-A01
5 Stars
This was an easy install as the directions are clear and precise from Honda's website.
The deflectors look awesome on the bike and work exceptionally well. 5 stars all the way
2 Stars
Kuryakyn continues to have chrome problems. Had these grips a little over a year and the chrome on both grips is flaking off at the seam where the two halves meet. Function and fit are good, quality of product leaves a lot to be desired.
Wish List

PRIVATE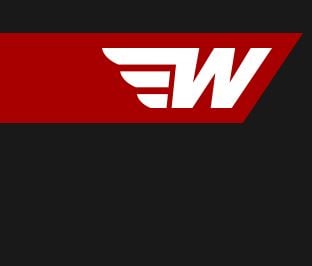 ---
- No Notes Yet -