Alias:
Jackman
About:
Previously owned a yellow 2003 GL1800, rode for 218,344 since purchased new in August of 2004... Now riding a new to me, yellow 2010 GL1800 - with 53,000 miles...
Read More
Less
Occupation:
Insurance Agent
Favorite Quote:
- Nothing entered yet -
Member Since:
04.18.2020
---
Bike 1:
Yellow 2003 Honda GL1800
Bike 2:
Yellow 2010 Honda GL1800
Bike 3:
- No Bike 3 -
Nice to know!
I have 17 of the 20 on my 2 GL1800's... Thinking about adding #18, the XM Radio; I have XM in my car, and thinking it might be nice on the bike too, especially when I get to so many areas without AM or FM Radio reception...
Pathfinder LED Headlight Kit
Love these lights... Installed them on my GL f1800 last year, and boy what a difference from the stock headlights!
In-line Headset Volume Control
This is a great addition; my wife's hearing is better than mine, consequently I need more volume from my radio and intercom... Now since installing this option for her, she can control her volume - set it to a lower level, so we're both getting the volume sound levels we want... We both love it...
J&M Headset
Just got a new helmet this year, and rather than pull my J&M Headset out of my old helmet, I ordered this new Elite 801 Series for the half helmet, and I am really glad I did - wow - what an improvement over my old headset! Sound is much better quality, and the boom micropone is likewise much better!
HJC Half Helmet
Liked the helmet, but it didn't work for me; the largest size available was a 2 XL, but I actually needed a 3 XL... Wish it would have been available in a larger size. Anyway, had to return it, and the staff at Wingstuff was very helpful in the return process!
J&M Headset
Received and installed in my wife's HJC Modular Helmet, and it works great!
Jackman
These Add-on Chrome Driver Footpeg Brackets were a great match to pair with the Dually Driver Replacement Footpegs... They look & fit great on my 2010 Wing!
5 Stars
I need to change my review from 2 stars to 5 Stars - here's why: When I installed this item, I had not yet installed the LED Flasher... However, later when I installed the Pathfinder Dynamic - Sequential LED Front Indicators with DTR Lights, there was an LED Flasher that came with the kit - which I promptly installed.... And WOW - what a difference this makes! So make sure you install a LED Flasher when installing this item; Works absolutely Great now!
ITEM: PG03949
Jackman
Adding these Saddlebag Light Accents are a nice touch!
Jackman
A good idea, as it saves the Chrome Trim around the key hole on the bike... Just which I had discovered it earlier before it wore down the chrome on my '03... But now I ordered it right away for my '10 Wing, so hopefully now the chrome trim won't wear down on the new one...
Jackman
I had this item on my '03 Wing, and when I got my "new" 2010 Wing recently, this was a "must have" addition... Very easy to install as well.My only reason for giving only 4 Stars, is - I was disappointed when I found out from WingStuff that the "Eye Brows" shown in the photo are no longer available...
Jackman
Just right to put the finishing touch on the dash area of my 2010 GL1800!
Jackman
On my very first Wing - a '92 Aspencade, I had an #agle with amber colored eyes that light up, which I moved to my '03 GL1800, and now when I have retired my '03 and replaced with a 2010 GL1800, I just had to keep my Eagle and add to the 2010... So this left holes in the fender of the '03, and I spied this one on Wingstuff, and it was just what the doctor ordered to cover up the holes on the '03 front fender... Looks Great too!
Wish List

PRIVATE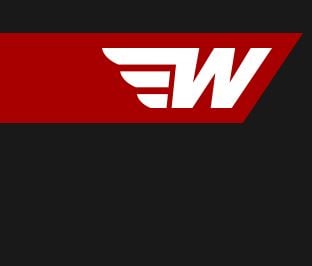 ---
- No Notes Yet -