Alias:
- No alias yet -
About:
- Nothing entered yet -
Occupation:
- Nothing entered yet -
Favorite Quote:
- Nothing entered yet -
Member Since:
04.14.2020
---
Bike 1:
Blue 2018 Honda GL1800
Bike 2:
- No Bike 2 -
Bike 3:
- No Bike 3 -

This member has not yet added any pictures.

This member has not yet written any comments.
3-Way Adjustable Highway Peg Mounts Chrome
Fit and finish are excellent. They look great and should be a big benefit on the next distance trip. They are extremely adjustable so most will find their ideal position. Installation is fairly straight forward if combine instructions with the YouTube video.
ITEM: HO08E79-MKC-A00
USB Cord for 2018 Gold Wing
Honda OEM perfection backed by Wingstuff excellent service for an additional USB port so badly needed with the 2018+ Gold Wing. Use the YouTube videos instead of the Honda instructions.
GL1800 Gold Wing ReplacementRivuta
A must for every 2018+ Gold Wing owner. Perfect replacement rivets for the ones that magically disappear.
ITEM: HO08U77-MKC-A00
Homelink for 2018+ Goldwing
Honda OEM part coupled with Wingstuff excellent system made for an installation by the book that works flawlessly. Note that installation is extremely intensive so don't get in a hurry! Should have been part of original equipment!
80 Degree Push Pin Pliers
Tool is well made, works well, but isn't really necessary if you have a 90 degree pick.
Bungee seat tie-downs for 2018+ Goldwing
Another example of something that should have been incorporated into the OEN passenger hand grabs.These are fairly easy to install, look good, made well, and will be useful over the life of the bike.
2-Port USB Aux sky for GL1800
Works great, easy to install, made well. Installed in trunk to charge phones or SENAs.
ITEM: HO08L70-MKC-A00
Chrome Trunk Rack for 2018 Gold Wing Tour
Ditto for the previous positive comments. Installed this rack, the Pathfinder Multi function tail light, and the LED Trunk light at the same time.All three look and work great.
ITEM: HO08U74-MKC-A00
LED Trunk Light for 2018 Gold Wing Tour
Make sure to order the harness and then follow Cruiseman's video. Light works great. Recommend waiting until you are ready to install other items involving the trunk, since you will be completely dismantling the trunk top to install this light!4 stars only because this should be standard on this expensive bike!
Wish List

PRIVATE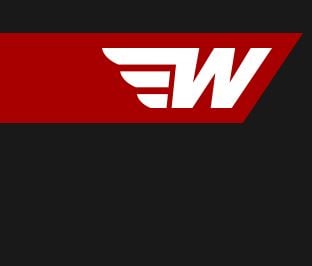 ---
- No Notes Yet -