Alias:
Rod
About:
Army Vet and damn proud of it.
American Legion Post 597
Read More
Less
Occupation:
Retired
Favorite Quote:
A car moves your body, but a motorcycle moves your soul.
Member Since:
04.07.2019
---
Bike 1:
Grey 2013 Honda GL1800
Bike 2:
- No Bike 2 -
Bike 3:
- No Bike 3 -

Rod has not yet written any comments.
4 Stars
I only gave this 4 stars since it does not meet my purpose for which I bought it for. I was looking for a right-hand mount for my phone on my 2013 Goldwing. While the product is durable, secure and easy to mount and I would rate it 5 stars, mounted on the right-hand side does not give me enough height or flexibility to get our of the way of my switches. I will be going to a RAM mount to achieve this.
5 Stars
I bought my 2013 Wing in March of 2019 with 9k miles. Over the past year I had put about 14k miles and ridden in 10 states. I had been looking to add foot pegs and did a lot of research and asked a lot of questions as to what brands and styles. I decided to purchase the Aero pegs as a present to myself for my upcoming birthday after seeing that improvements had been made to the engineering of the peg in case of tip over and easier pull out with boot tip. Plus they looked clean and cool on the bike! Place the order from Wingstuff and product arrived in a timely manner but was disappointed that the hardware package (bolts and instructions) were not in the box. Contacted Wingstuff and they immediately directed me to Customer Service at Rivco. Got a nice young lady on first call after 2 rings without going through voice-mail or having to press 1 for English. (Very impressed with this!) She was very apologetic, found my order info for verification and said she was going to try and get them in the mail that morning. Received an email in about an hour that she was able to do that and to expect them in 2 days. (Impressive!) Instructions were clear and installation was a breeze.( I have 2 left thumbs when it comes to turning a wrench). Used them this past weekend on my first ride on the Twisted Sisters in the hill country of Texas. While I was disappointed that their was a slip-up in packaging and had to wait 2 extra days to get them installed, I realize that mistakes happen in life and it's how you recover from the mistake that makes the lasting impression. Customer for life with Wingstuff and Rivco. Good job, Guys!
Wish List

PRIVATE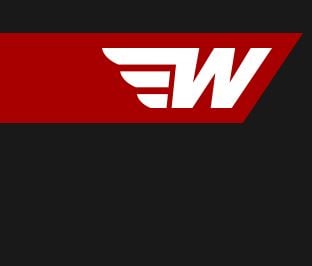 ---
- No Notes Yet -