Alias:
Denman46
About:
Wings since 1975. I'm a multiple offender for Honda's.
2018 Pearl White Tour Manual
Read More
Less
Occupation:
Retired
Favorite Quote:
- Nothing entered yet -
Member Since:
06.26.2015
---
Bike 1:
Pearl White 2018 Honda Goldwing
Bike 2:
- No Bike 2 -
Bike 3:
- No Bike 3 -

Denman46 has not yet added any pictures.

Denman46 did not yet comment on any news articles.
3 Stars
I purchased this Honda full cover along with the bike. It is very heavy duty and bulky. Thus it is not a good cover for taking on a trip. Stuffed in the trunk it would take up nearly all of the space. Also, being bulky it is not easy to install on the bike. And what is it with black covers? They soak up sun, get warm and fade if used daily to cover outdoors. It would be a good choice for winter storage in the garage but I live in Florida. It is made of high quality material and the strap is well thought out. Nice storage pouch but it stores flat not stuffed. I fear I'll never figure out how to fold it back up to fit. Doing it over I would save $110 and get the Ultraguard half cover. It's grey, lightweight and perfect for trips. My last one lasted 10 years.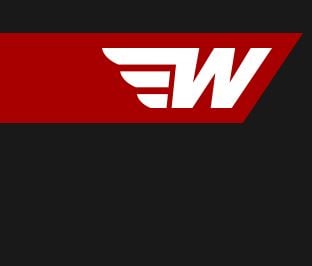 ITEM: HEHR01134
5 Stars
Harry's shortcut install was simple and easy. I'm 5'11" with 33" inseam. They are darn near perfect for reach and comfort. I also did the Rivco highway pegs and together these products made a recent 400 mile day much more comfortable. Next step is to decide what to do about the TERRIBLE stock seat. I'm leaning towards WingSoft's mod. Price for handlebar mod is very fair IMHO.

Highly recommend both products.
5 Stars
I've been looking for a travel bag that works for my new Tour Manual. I previously used an Ultraguard rack mounted bag on my OldWings. I opted for no trunk rack this time because I thought it looked ugly and was too shallow for the Ultragaurd. Also, the Ultraguard is too large to mount behind the backrest. I hesitated for a long time on the Vagabond, wondering if it would fit behind my Honda backrest. The other issue was if it could be secured without modification to my passenger grab rails. I really didn't want to purchase and then return due to fitment issues.

I was at Daytona and stopped by Kury's tent and tried it on for size. Success! It fits perfectly, and with a bit of ingenuity it secures well. They provide many types of straps, and the attach/detach procedure is very simple and secure without modification to the bike. I could have saved $30 purchasing thru Wingstuff, but "Gotta have it now" bit me hard. It worked perfectly for the 200 mile ride home.

Highly recommend.