Would you like to win an F4 Customs Windshield? What about a Transition 5 Jacket? Maybe a Utopia Driver Backrest or a set of Fly Street Rainsuits? Of course you would! Spend $399 or more with WingStuff.com between September 6 and September 20, 2019 and you will be automatically entered to win. That's right, it's that easy.



The contest is open to all customers worldwide. We will choose the 4 lucky winners during the first week of October 2019. The winners will be contacted via email from someone on our customer service staff. Good Luck!

The first prize is an F4 Customs Windshield. Your choice of size, type, model etc. The second prize is a Transition 5 Jacket from Tourmaster. Your choice of color and size.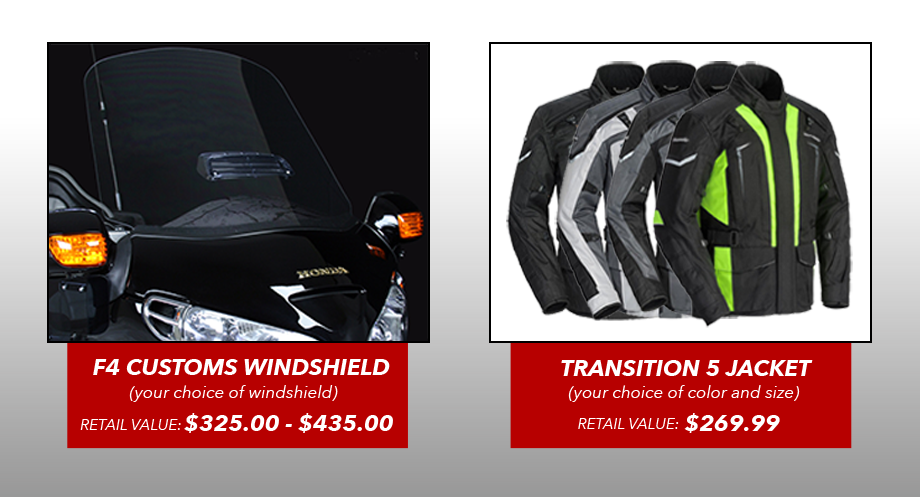 The 3rd prize is a Utopia Driver Backrest. You will be able to choose the backrest for your particular Gold Wing model. And last but not least, the fourth prize is a set of 2 rain suits from Fly Street. You can choose between Hi-Viz Yellow or Hi-Viz Orange, and of course the sizes you need as well.